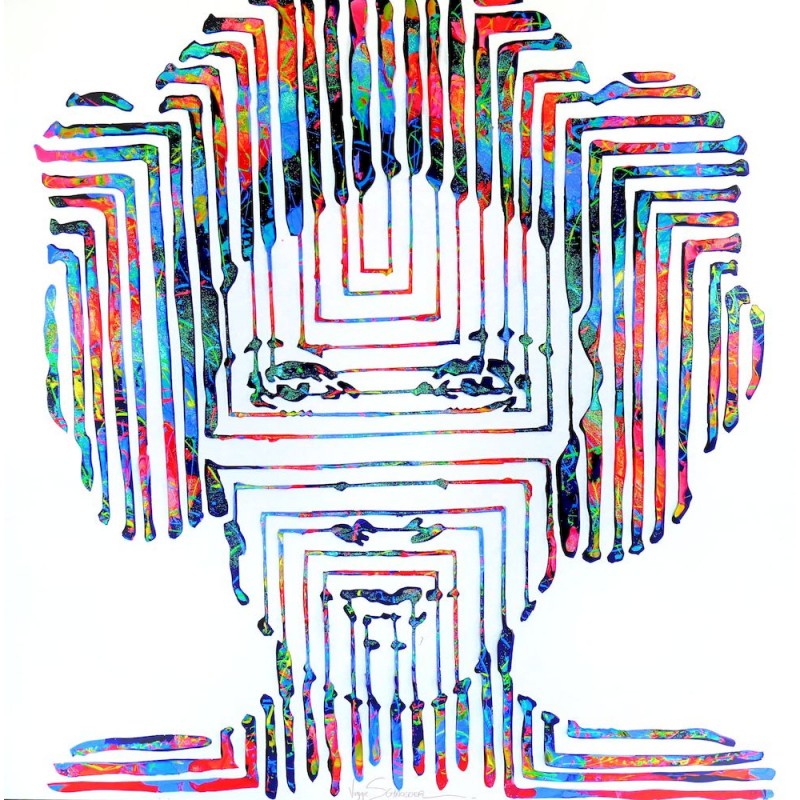 zoom_in
The only Star Wars princess Leia
Reference:

#120

In stock :

1 Item

Description
This work is a sculpture on canvas 3 dimensions painted has the hand in an artisanal way and ready to be hung on your wall. It is a beautiful, unique and original 3 dimensional creation made with love and passion for the material. It is inspired by the kinetic art movement which allows us to experience the work from several angles.
This work with the mixture pop art, street art and art kinetic very contemporary which makes a beautiful homage has our favorite heroes
It will harmonize in all types of decorations and will bring a personal touch of elegance and refinement.
The colors are mixtures of reds, oranges, yellows, blues, turquoise and yellows applied with a knife, a brush or a syringe in majestic glazes of delicate paint. These tints are delicately mixed to make appear incredible details of colors. All these mixtures bring us vibrant colors and full of depth. This work was conceived line by line, all painted and sculpted one after the other by hand with patience.
This work reveals itself as a visual experience giving birth before our eyes to a woman's face like a linear hologram.
This work tells us the story of an emotion, of a look, of the strength and fragility of women
Everyone remembers this scene inside the corvette, Princess Leia is given the plans of the Death Star and says one word: "hope".
She has a strong character and does not let herself be pushed around; she is an intelligent and determined woman. She can also be shy, especially when Han has suspicions about her compassion for him and she prefers to deny it in episode V until she admits it in the next one. In Cloud City she also showed herself resentful and pretentious with Lando by telling him that she and her group don't need him which ultimately wasn't the case. And she generally shows no mercy to her enemies, especially when she kills Jabba with her prison chains despite the presence of Luke, Han and Lando together. It's worth noting that this trait is reversed in her mother Padme, who spared Viceroy Nute Gunray because it was possible to capture him and send him to the Senate.
This maze-like work shows us all the intricacies of this great personality.
Technique

acrylic, sculpture on canvas

Chassis

Gallery thickness 38 mm (1 1/2 inch)
In the same category
16 other products seleted for you