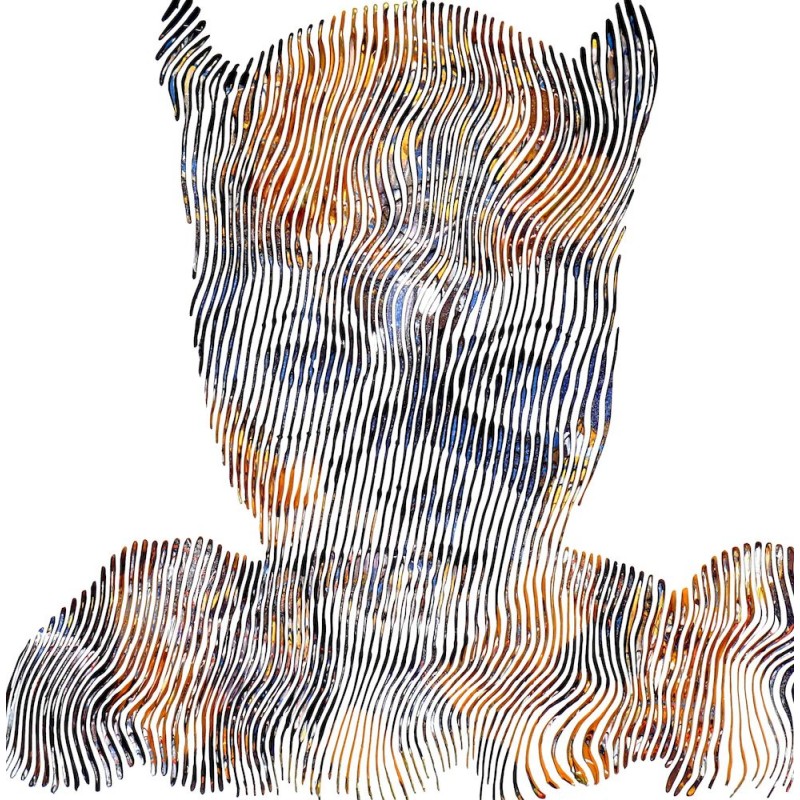 zoom_in
Catwoman strength, courage and elegance

Description
This work is a sculpture on canvas 3 dimensions painted has the hand in an artisanal way and ready to be hung on your wall. It is a beautiful, unique and original 3 dimensional creation made with love and passion for the material. It is inspired by the kinetic art movement which allows us to experience the work from several angles.
This work of art is a mix of pop art, street art and kinetic art that is very contemporary and pays a nice tribute to our favorite heroes such as Catwoman.
It will harmonize with all types of decorations and will bring a personal touch of elegance and refinement.
The colours are mixtures of gold, silver, charcoal grey, metallic blue, metallic white, purple applied with a knife, brush and syringe in majestic glazes of delicate paint. These shades are delicately blended to reveal incredible color details. All these mixtures bring us vibrant colors and full of depth. This work was conceived line by line, all painted and sculpted one after the other by hand with patience.
This work featuring a Catwoman with a more modern look, freely inspired by Batman Returnsbut more adapted to the life of Selina Kyle. This is the design that served as the basis for the Catwoman of the cartoon The Batman. In Western popular culture, Catwoman has become a symbol of the femme fatale, combining elegance, independence, beauty and ambivalence.
Her charisma inspires us with strength and courage, showing us that even though today's society still discriminates against women, we have the strength to fight, to stand out and to shine. Catwoman embodies the feminist aspect and even beyond and gives us the message that everything is allowed as a woman. We are all superheroes, we just have to find our strength and talent to shine like Catwoman.
This work of Catwoman is therefore the story of a woman who has understood that her strength comes from the value she recognizes and sees in herself; of a woman who has freed herself from the gaze of the Other and the need for recognition from men.
Enter the gaze of Catwoman, feel the strength, courage and charisma and be inspired by these values to achieve great things as women.