Virginie SCHROEDER , Professional Painter and Sculptor


Virginie Schroeder uses lines, geometric shapes, circles, etc., to create works where things or subjects are not immediately visible.
Verbal and psychological interactivity with the audience is an integral part of his creativity.
His art is the result of a reflection and an aesthetic intuition imposed by the geometry of forms.
Her art must intrigue, lead to questioning by the abstract character of the work at first glance, it is enough to concentrate the eye on a focal point, to move away slightly to glimpse the detailed work, but above all Virginie Schroeder wants things not to be visible immediately.
To see them, we must feel the work, look at it, open and concentrate all our senses and live it fully.
It is not enough to live the emotion of the work, what the artist wants is that the public enters the work and that its spirit is part of it.
The work is made to give new artistic visions and impress the public by the technicality of the work.
When a face, an animal, a landscape or any other subject is destructured linearly, it acquires a completely different form, a completely different identity, a completely different dimension, a completely different prestige: we do not recognize it at first glance, we discover it as we go along.
This is where the magic happens because the conscious mind discovers an abstract work made of a mixture of different bright colors, the subconscious mind and the visual mind display a figurative and imaginary work.
Virginie Schroeder is looking for an imaginary vision, unstructured, popular, a difference in her art, she wishes to awaken our senses in the research of her works.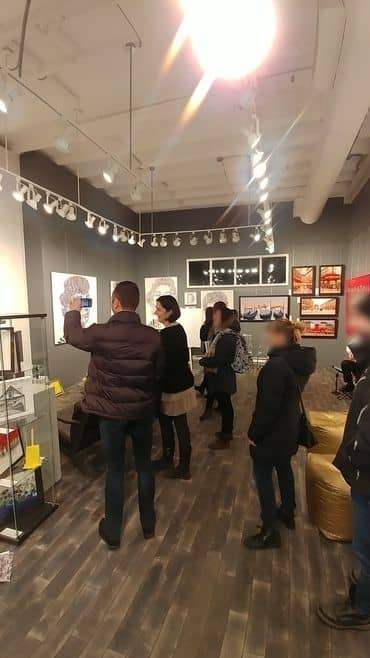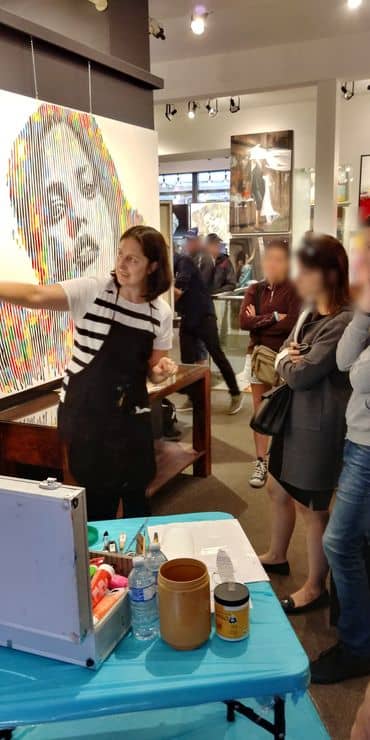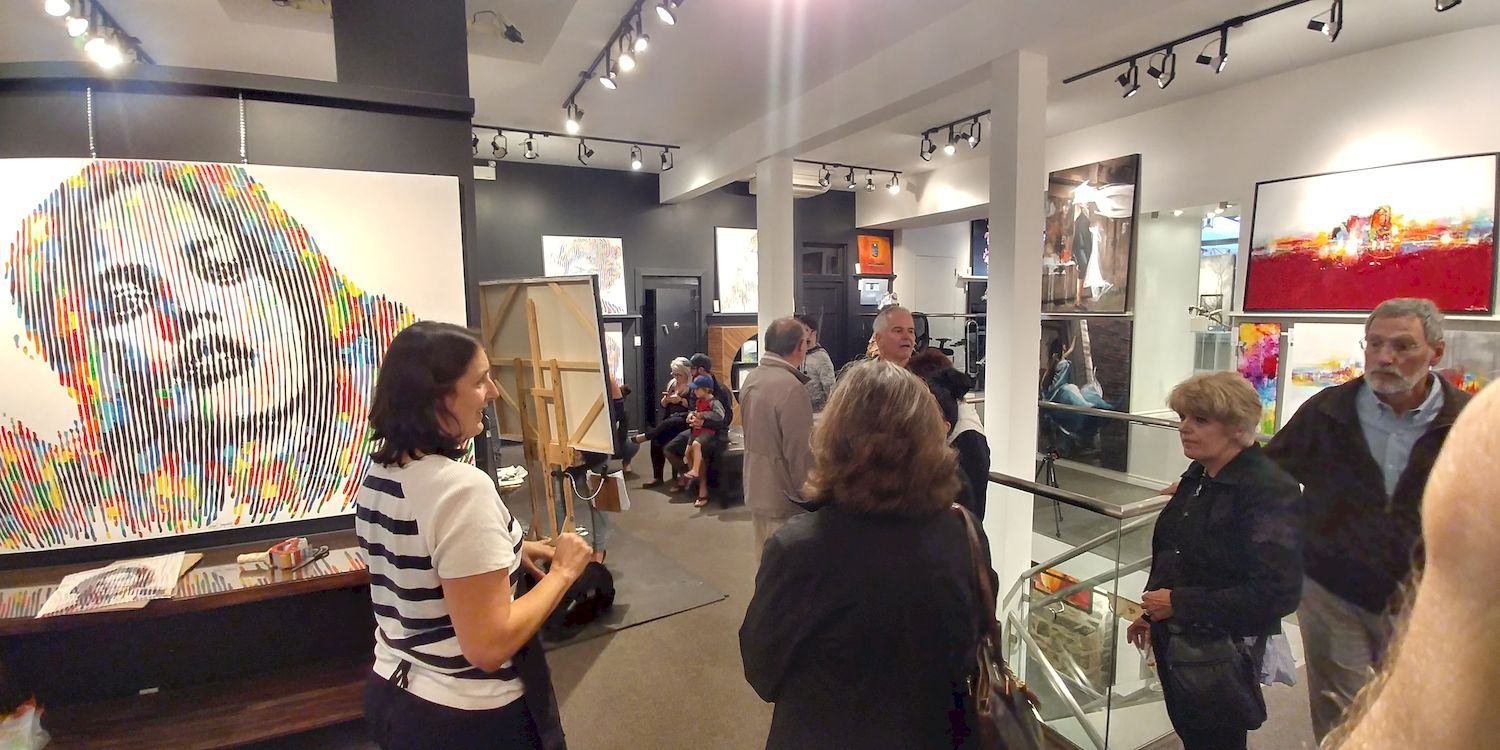 CONTEMPORARY ART 100% ARTIST'S STUDIO AT YOUR FINGERTIPS!
Site of sale of contemporary art on line, I address to all the impassioned of contemporary art which wish to discover and acquire the unique and original works of art of the talented international contemporary artist Virginie SCHROEDER
UNIVERSALIZING ART
Because talent and art have no borders, Virginie SCHROEDER works in collaboration with galleries of art of great names from all over the world
SUPPORT ARTISTIC WORK
Supporting the artistic creation the values you support by purchasing an artist are the following
Buy a piece of art in my online store is to support and promote my products recognition of the artist's workis to allow it to continue to to create and to live from his art and his dream. It is also to encourage creation and talent on a daily basis and to own a unique piece of art
UNIQUE AND ORIGINAL WORKS
My online art gallery proposes a wide choice of contemporary works kinetic art, street art and pop art classified by theme, by format, and aims to represent contemporary artistic creation in a unique and original style through paintings, sculptures on canvas, works on paper, illustrations, custom orders.....all contemporary art paintings offered in my online store, are unique and original pieces, certified by a certificate of authenticity signed by the artist.
My online store offers works of art at the best price for all budgetstaking care to be in accordance with the value of works on the contemporary art market.
BUY A WORK OF ART IN ONE CLICK!
To offer or offer a work of contemporary art has never been so simple and easy! From your computer, tablet or smartphone, wherever you are, you can access works of art visible in my studio.
In a few clicks you choose, you place your order, and we deliver within the time limit the or commissioned works of art to the address of your choice all over the world.