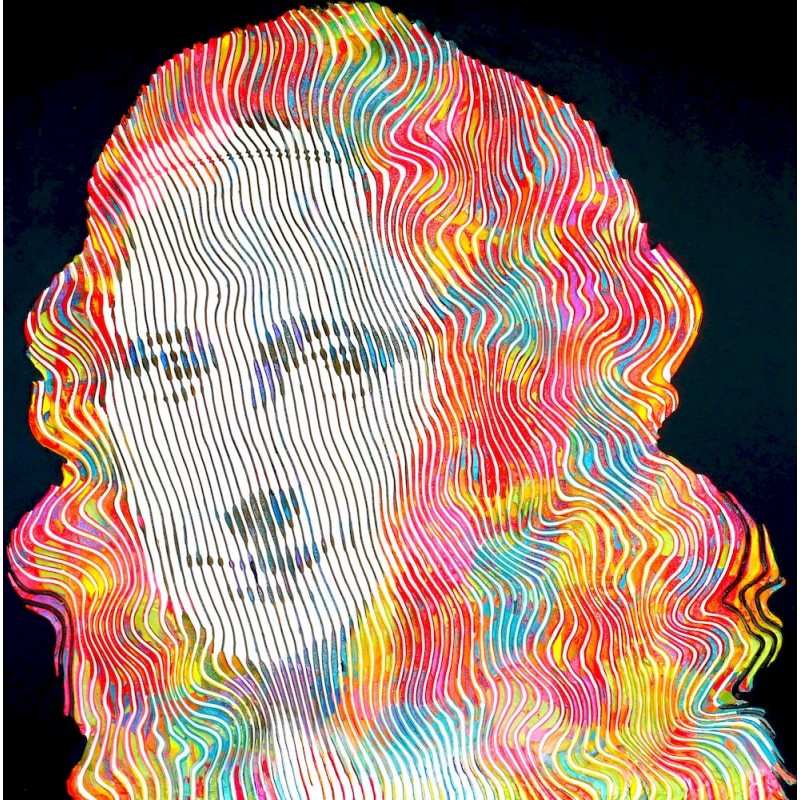 zoom_in
Online only
Mona Lisa Glow in the Dark
Reference:

#118

In stock :

1 Item

Description
This work is a sculpture on canvas 3 dimensions painted has the hand in an artisanal way and ready to be hung on your wall. It is a beautiful, unique and original 3 dimensional creation made with love and passion for the material. It is inspired by the kinetic art movement which allows us to experience the work from several angles.
This work of art is a mix of pop art, street art and kinetic art, very contemporary and a beautiful tribute to our past talents
It will harmonize in all types of decorations and will bring a personal touch of elegance and refinement.
The colors are mixtures of reds, oranges, yellows, blues, turquoise applied with a knife, a brush and a syringe in majestic glazes of delicate paint. These shades are delicately mixed to make appear incredible details of colors. All these mixtures bring us vibrant colors and full of depth. This work was conceived line by line, all painted and sculpted one after the other by hand with patience.
This work tells the story of the Mona Lisa and pays homage to Leonardo da Vinci. The
Mona Lisa has become an eminently famous painting because, since its creation, many artists have taken it as a reference. During the Romantic era, artists were fascinated by the painting and helped to develop the myth surrounding it, making it one of the most famous works of art in the world, if not the most famous: it is considered one of the most famous representations of a female face.
Technique

acrylic, sculpture on canvas

Chassis

standard thickness 19 mm (3/4 inch)
In the same category
16 other products seleted for you