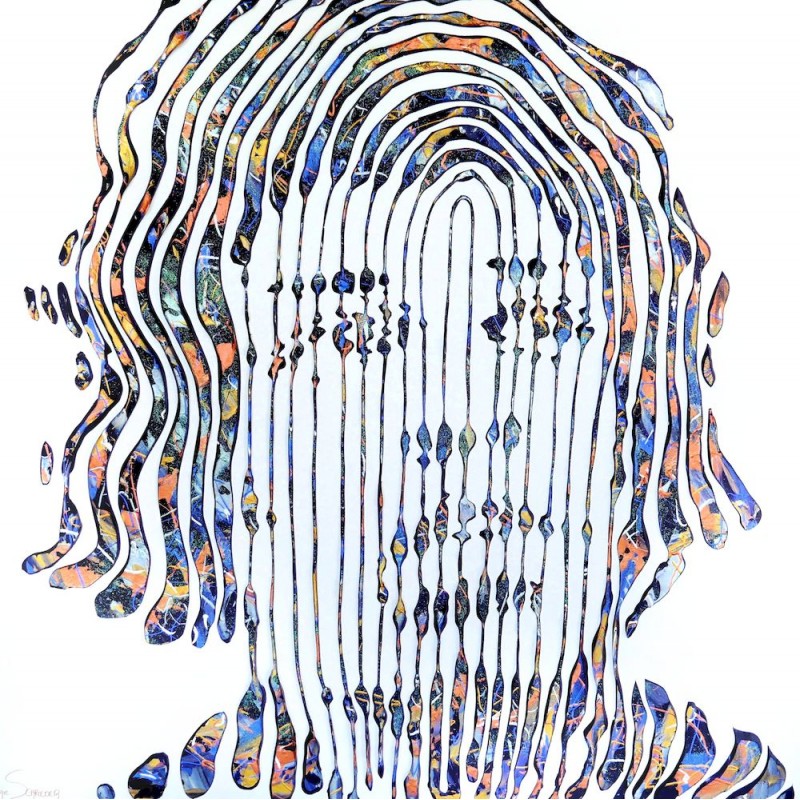 zoom_in
The mystery of Jimi Hendrix

Description
This work is a sculpture on canvas 3 dimensions painted has the hand in an artisanal way and ready to be hung on your wall. It is a beautiful, unique and original 3 dimensional creation made with love and passion for the material. It is inspired by the kinetic art movement which allows us to experience the work from several angles.
This sculpture on canvas combines pop art, street art and kinetic art to pay tribute to our favorite artists.
It will match any type of decoration and add an elegant and refined personal style.
The different colours of this unique and original creation are a mixture of blue, violet, copper, silver and metallic blue. It is delicately applied in a majestic and subtle glaze using a knife, a brush and a syringe.
These tones are subtly blended to show incredible color details. All these mixtures bring us vivid colors full of depth. This work is designed line by line, one by one, hand painted and patiently sculpted with passion and love.
Then, this work is like an enigma to solve, it takes you in a labyrinth of questions that invade your mind. It brings warmth, love and happiness to your home by giving it a touch of personal refinement. It is enough to look at it to smile, and our heart of rocker will sing the mythical melodies of this great talent that was Jimi Hendrix.
This meticulously crafted work of art tells the story of an unforgettable talent and a musical tragedy that has become an inspiration to generations. Music so unique that it has shaped today's talent without ever matching the pop rock master.
Let your heart and eyes enter the eyes of Jimi Hendrix and live an emotional experience.