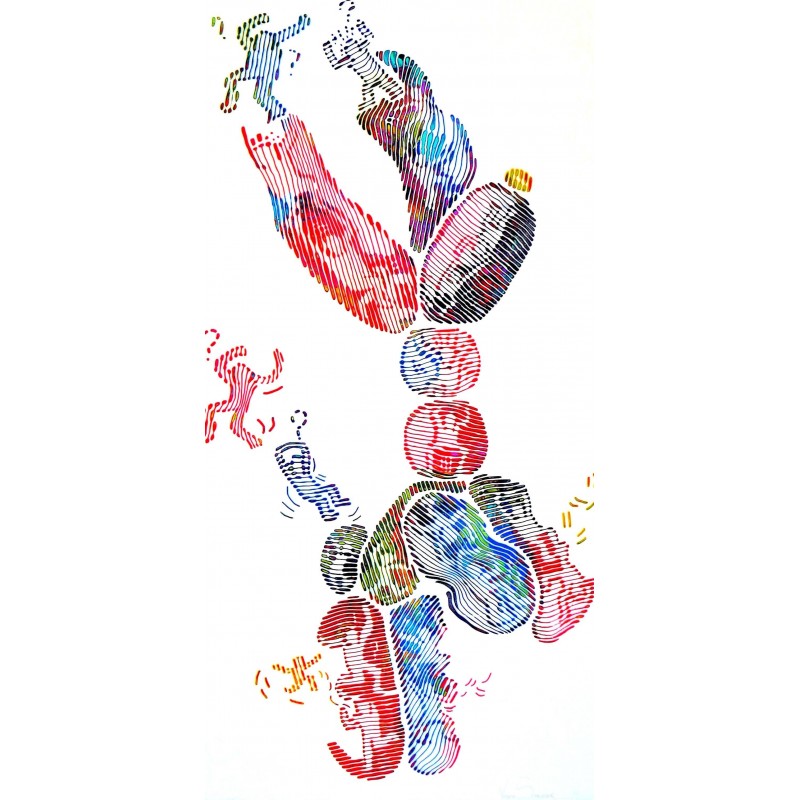 zoom_in
the Keith Haring Dog Balloon

Description
This work is a sculpture on canvas painted by hand and ready to be hung on the wall.
Who doesn't love the world of the circus and clowns who make balloon sculptures,
Who doesn't love the famous balloon dog sculpture
Who doesn't like the painter Keith Haring
In this work I wanted to bring to life the art of Keith Haring through the balloon dog. These little guys make a breathtaking journey to the heart of dreams and live fantastic adventures.
The balloon dog eventually explodes so that we return to reality and re-enter our everyday world.
Let's keep our childlike spirit, let's dream like Alice in Wonderland or Peter Pan and be like those little guys exploring the balloon dog.