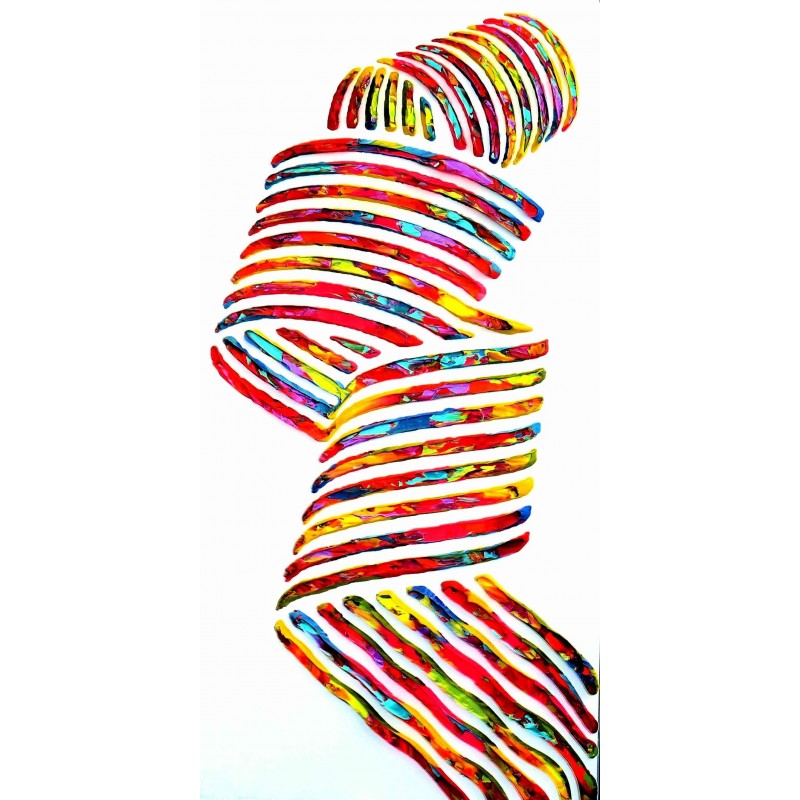 zoom_in
the infernal spiral of hope and life
Reference:

#66

In stock :

1 Item

Description
The painting features a spiraling vortex of colors, mostly blues, greens, and purples.
The colors are mixed in a swirling pattern, creating a sense of movement and energy. 
The center of the vortex is dark, almost black, with lighter shades of blue and green radiating outward. 
There are also subtle notes of gold and orange throughout the painting.

To me, this painting represents the cyclical nature of life and hope.
The spiral pattern suggests continuous movement and evolution, with the darker center symbolizing the challenges 
and struggles we face in life. 
The lighter colors radiating outward represent hope and 
the positivity we can find even in difficult times.
The hints of gold and orange suggest a sense of warmth and light, 
reminding us that there is always a glimmer of hope to be found, even in the darkest of times.

Overall, "The Infernal Spiral of Hope and Life" is a beautiful and thought-provoking piece 
that invites us to reflect on the cyclical nature of life and 
the importance of hope and positivity in meeting its challenges.
Technique

acrylic, sculpture on canvas

Chassis

Gallery thickness 38 mm (1 1/2 inch)