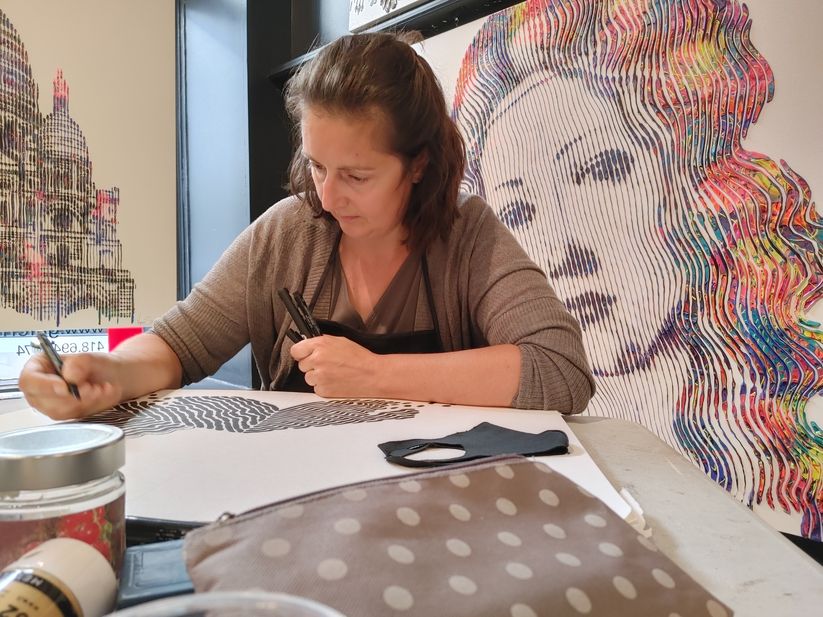 This past year has been trying for the majority of us.

Confinement, job loss, illness, isolation, and so many others……

For my part, I immersed myself in work, in nature … which brought me color and comfort.

I isolated myself a lot because I needed to find myself internally and understand the new world that was beginning to be born.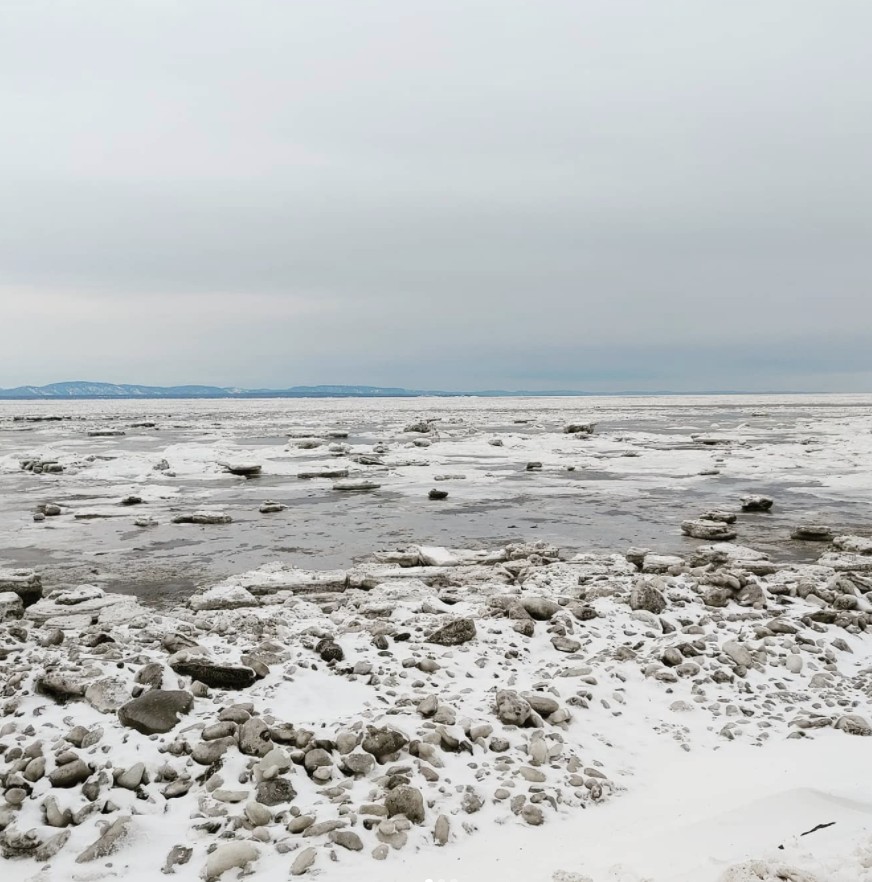 It's not easy to build a new inner world and get acquainted with this new reality.

A whole unknown that must be appropriated and tamed in a new context….

By writing this article, I was starting my blog.

So many emotions and novelties to talk about my work, my life and my sensitivity while writing.

I am a great introvert, discreet and lonely…. It was quite a test to deliver my emotions with words.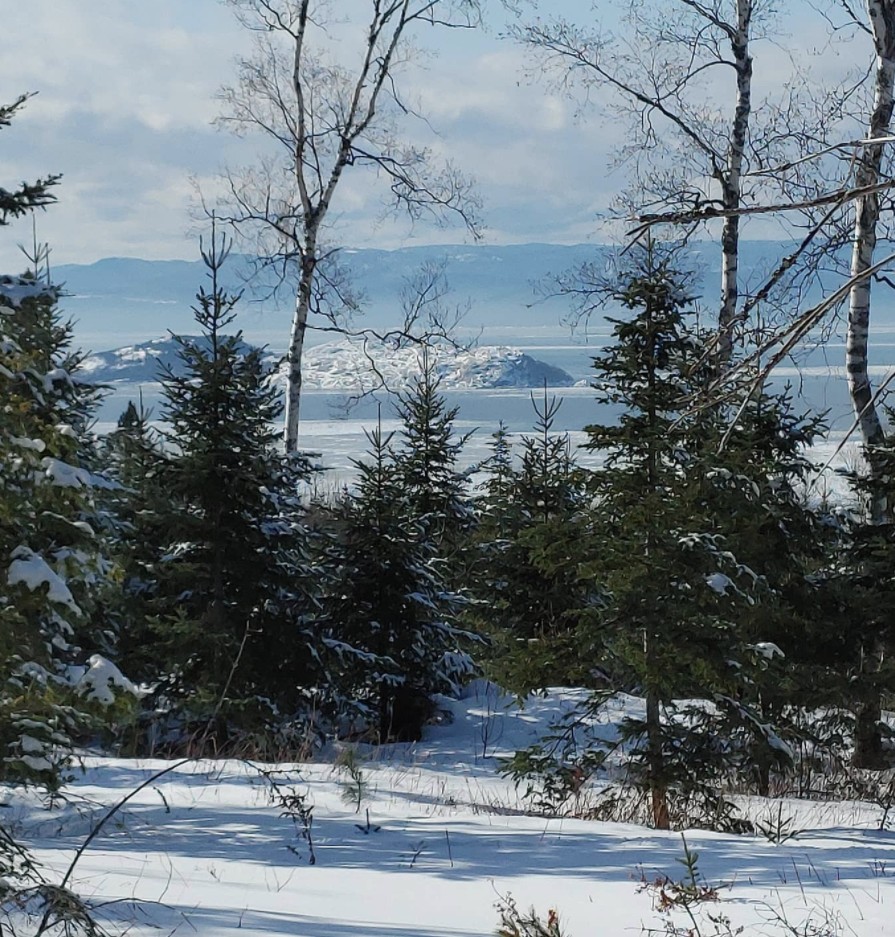 And yes, painting and sculpting every day in my studio represents my whole life. I only have that and I don't know how to do anything else except create.

I am a great loner, passionate about creation who paints and sculpts with her dog all day in a workshop in the middle of the Canadian woods.

My heart as a creator and a human being is always shared by my love for France and for Quebec. This is how I found my balance in the middle of a beautiful forest filled with animals the most surprising than the others.
What is the definition of my job and my life?
The profession of artist is an exciting profession that represents a lifetime of self-search, confidence, doubts, perseverance, dreams …..

It is built from childhood and fascinates from the youngest age.

I remember the day I discovered drawing and pencils and or very proud I show my creations to my parents. From that moment on, I knew that I was different and that paper and pencils would be my best friends for life.
Is there a blossoming or an artistic revelation at this time?
Can we speak of a masterpiece at that time?

The answer is: I don't

think … you have to go through different stages and especially mediocrity to reach a satisfactory level and to reach the long-awaited level. But this is not easy because it requires a lot of work and perseverance.

To be the creator of your life and your dreams ?
Did I know at that age that I was going to become an artist forever?

I have always been different in every way and I knew at a young age what my life would be like. I always dreamed proudly that later I wanted to be a painter and sculptor and I became one.


To be an artist is to have an infinite imagination to create what you want?
Create from scratch and dream endlessly with just a blank canvas…..

It is an absolute freedom where each and every one of us can find our place in a space where everything becomes possible.
On a canvas, on a piece of wood, on metal, …, everything becomes sublime when creation transports you and you do it with all your heart, with passion and love.

The creations are the reflection of the soul, the reflection of an inner world, the reflection of a life, an emotion…. They are what we are deep within us.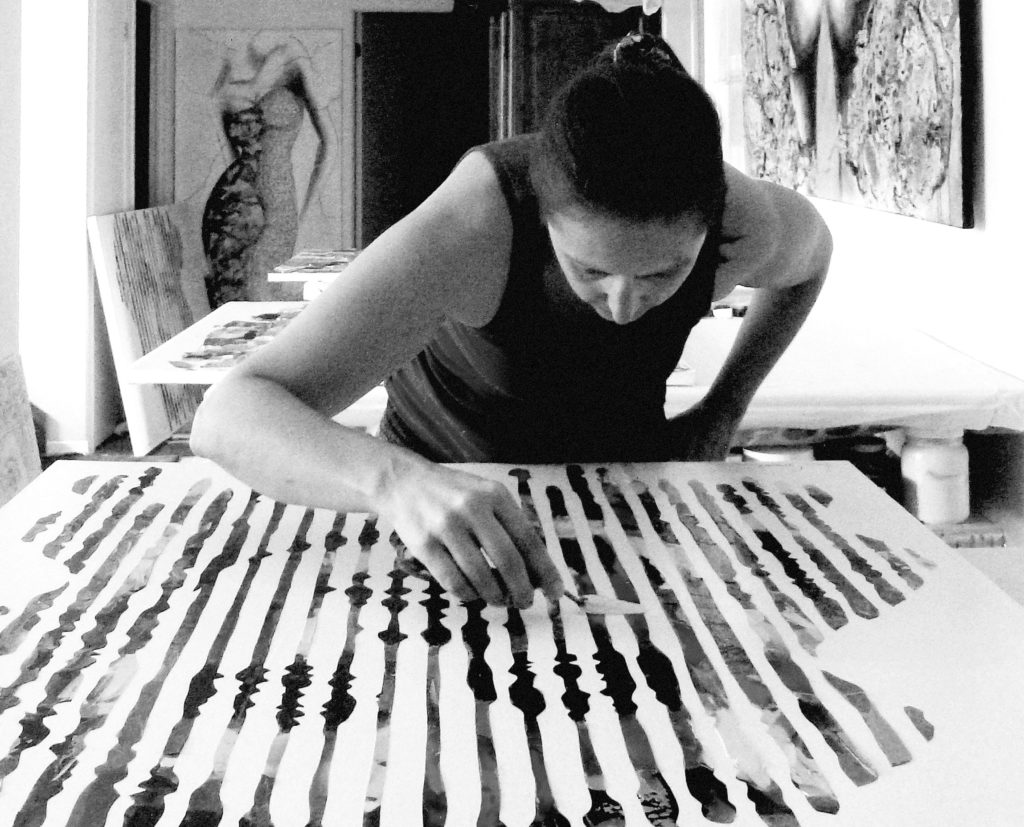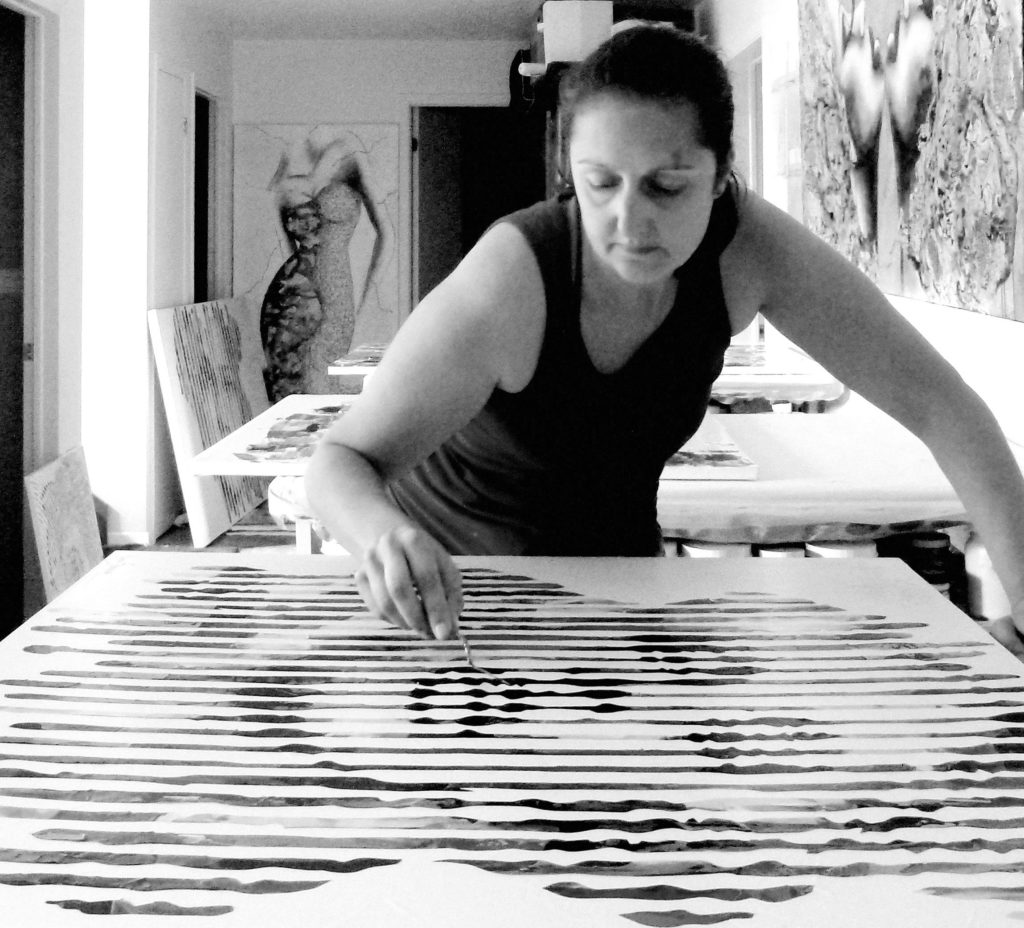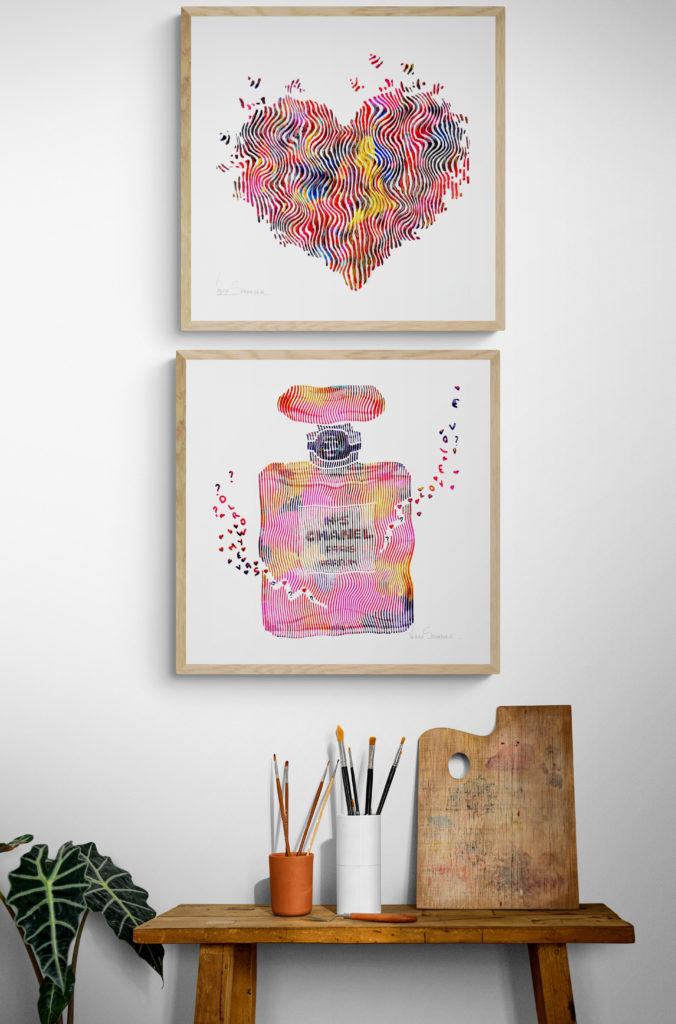 Is it a creative power?
I deeply believe that artists intuitively know their secret because if the creative power is to create one's own reality then let's draw, paint, sculpt and be proud of ourselves.
It is up to everyone to do it in their own way with their desires and convictions to create a creation that resembles us internally.
I've never felt as free as when I created. All the possibilities are available to me. The only limits that are necessary are those that I define.
As an artist I am the only one who makes my decisions, no one is behind me to say to me: what is possible? and what is not?

Everything is possible in front of the immensity that the white canvas represents.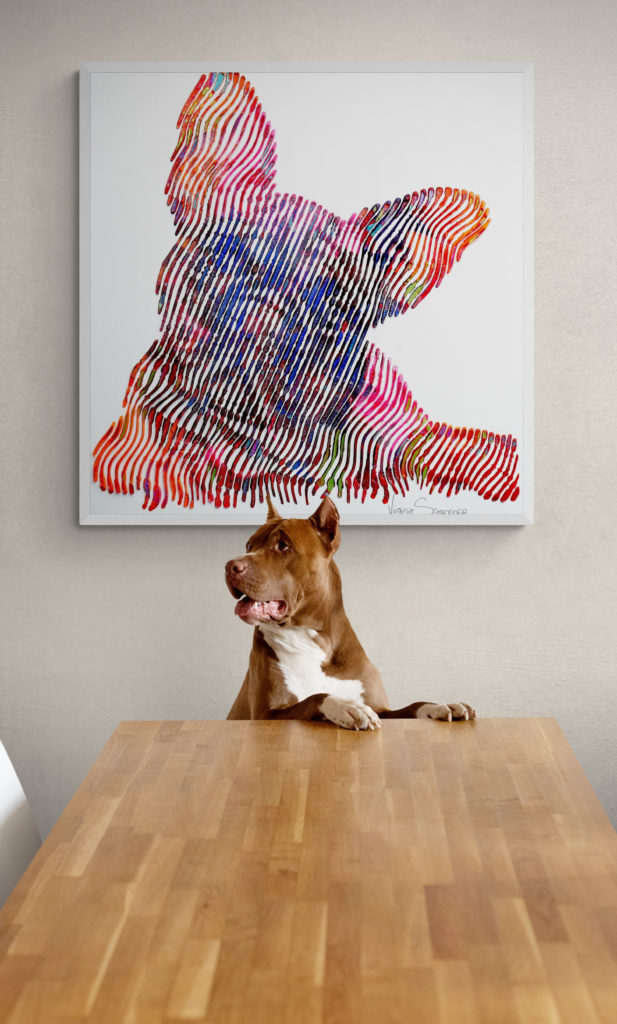 Why be a creator?
This absolute freedom of creation, this infinite freedom of creation, this feeling that everything belongs to us from simple colors, pencils and markers …..
but also the possibility of creating a whole world that resembles me on a white canvas and to bring intense emotions to those who will look at the final work of art.
Sharing emotions, colors, a world in our image, a message filled with hope is a source of intense satisfaction and inner comfort.
Seeing your eyes dive every day into the lines of my art is the most beautiful gift that my life as an artist offers me. Reading your emotions with your words in a thank you message reminds me of why I have dedicated my life to art.
But there are so many other reasons that push us to create that it would take me a lifetime to share them with you.
Looking forward to reading you and inspiring you. https://virginie-schroeder.com
Virginie SCHROEDER