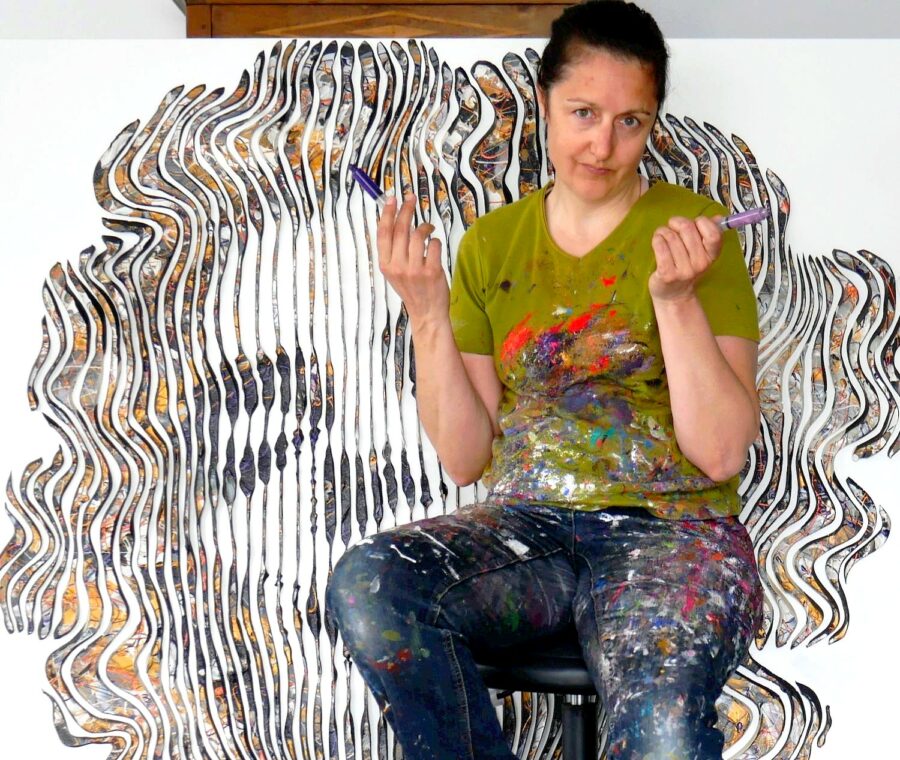 Being an artist today is not an expression but a way of life.
Every morning when I get up, I'm happy to be able to express what I have to say in my work, in my lines, textures and colors.
Imagining and creating with energy and passion thrills me to the core.
Sharing emotions through textures and colors is my raison d'être.
Every day I develop a skill that enables me to increase this creative force, because after each work I grow. Each work transforms me and provokes an explosion of energy that drives me to transform myself and move towards the best.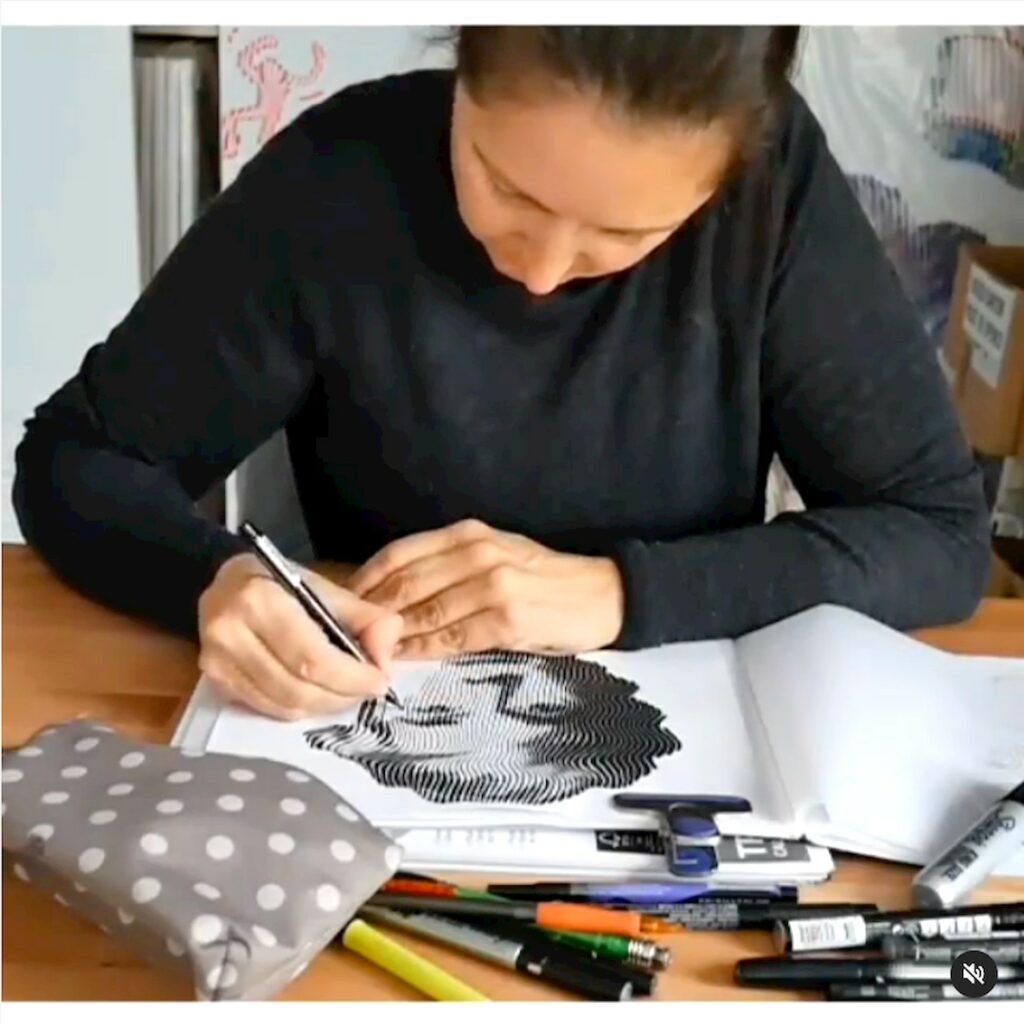 How does a work of art make me grow?
There's something about each piece that I don't perceive at first glance, and when I create it, it triggers intense emotions within me.
This work is created with tenderness, esteem, awareness, love and passion.
It reflects an immense inner feeling.
I'm often not gentle with myself. Being a perfectionist in all spheres of my life, I create my works with extreme detail and meticulousness.
More than anything, I like to be proud of the work I do. I like to be surprised by the multitude and beauty of the details.
For me, my work is above all a question of love and sharing.
For me, art brings people together and enables us to live in a better world.
Thanks to art, I've been able to meet wonderful people who inspire us to live and create. Above all, art is a human issue that brings us together in happiness and joy.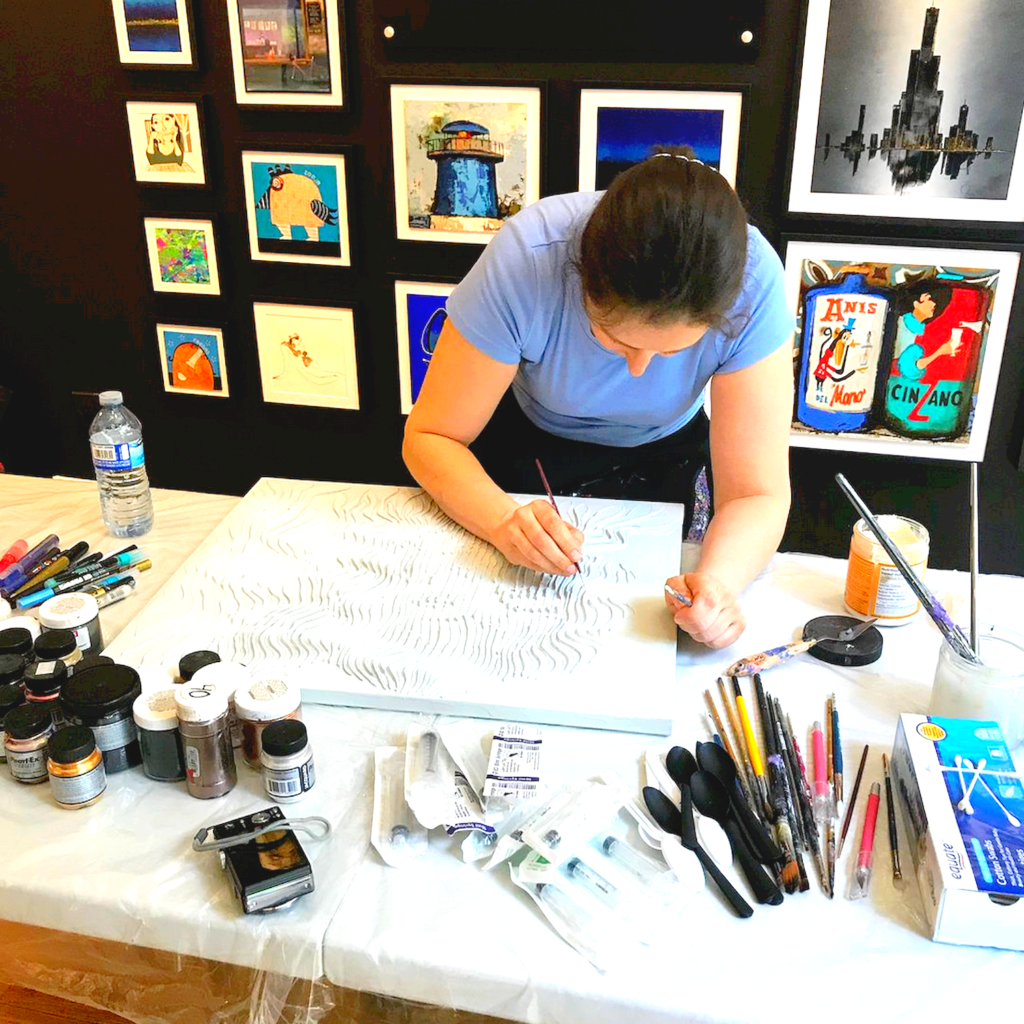 So art makes you happy?
Of course art makes us happy at every moment of our lives. It adds color, happiness, love, respect, dreams and spice to our lives.
Art allows us to explore completely unknown worlds and develop unique, intense emotions. Art brings us all together, whatever our origins, language, opinions or dreams, because art is universal.
It's how passion and love are born, because it's a human story.